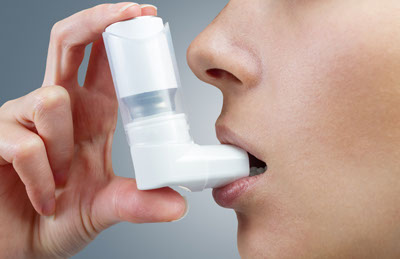 COPD, or chronic obstructive pulmonary disease, is a progressive disease that makes it hard to breathe. "Progressive" means the disease gets worse over time. COPD can cause coughing that produces large amounts of mucus (a slimy substance), wheezing, shortness of breath, chest tightness, and other symptoms.
Cigarette smoking is the leading cause of COPD. Most people who have COPD smoke or used to smoke. Long-term exposure to other lung irritants—such as air pollution, chemical fumes, or dust—also may contribute to COPD.
Office visits will occur every 3 months over a 3 year period. There are 11 planned study visits and 3 study phone calls that will be conducted.
• Study-related visits, test and study medication are provided to volunteers at no charge
• Tests and procedures may include:
- Height, weight, blood pressure, temperature and heart rate
- Lung function test (called spirometry) that measures lung capacity
- Blood samples and analysis
- Urine sample and analysis
- Physical exam
- ECGs,
• Study medication may include:
- Aclidinium bromide (TUDORZA)
- Recuse inhaler/bronchodilator
• Compensation for office visits, phone calls, time and travel is provided
• Help others by contributing to medical research
• 40 years old or older
• Diagnosed with Chronic Obstructive Pulmonary Disease (COPD)
• Cardiovascular (heart) disease or have an increased risk of cardiovascular disease (high cholesterol or diabetes).
• Current or former cigarette smoker
• The study doctor can determine if you meet all of the requirements.
To see whether you qualify for this or any other study, please call Great Lakes Medical Research at (716) 326-4890 or toll free at 1 (877) 326-4567 OR complete a volunteer request form and a staff member will contact you confidentially.
Recognizing that today's research is vital to the growth and development of tomorrow's healthcare practices, we at Great Lakes Medical Research are dedicated to conducting clinical research with compassion, expertise, and respect for each participant as a valued individual.
phone (716) 326-4890
toll free 1 (877) 326-4567